REFERENCE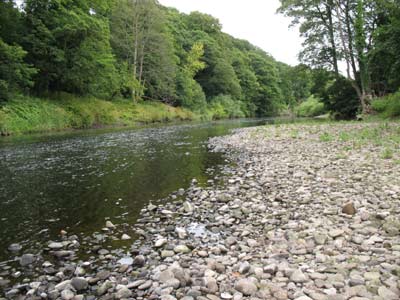 The River Wear has few books devoted to it, but one that has been an indispensable source of reference is Keith Cockerill's Bridges Of The River Wear which has proved invaluable for information about the bridges and their localities. This has saved me a great deal of time in research and so many grateful thanks to him. The book is highly recommended.
Old Ordnance Survey maps have also been of great assistance in locating old fords and bridges, and Pevsner's Buildings of England volume for County Durham has also been of help, together with libraries, the internet and my own observations while visiting and photographing all the bridges. Additionally, Kevin Hoole's North Eastern Branch Lines has helped with railway bridges and information about the lines they carried, as it has with the other rivers covered in this website.
Reference
Bridges of the River Wear. Keith Cockerill - Tony Dickens.
An extremely useful book with good photographs, including many in colour, and informative text on all the river's bridges and some former bridges.
The Buildings Of England - County Durham. - Nikolaus Pevsner and Ian Richmond. 1992
This updated volume in the highly-regarded series gives much information on some of the bridges in its coverage of buildings of interest and importance in County Durham.
Discovering County Durham - Ron and Marlene freetly.
A guide book to the county with some information about places on the River Wear.
Reference
The Ancient bridges of the North of England. - E. Jervoise. 1931.
Includes information on many of the bridges on north east rivers, including the Wear.
also consulted were:
The Bridges Of Northumberland and Durham. - Frank Graham. 1975.
North Eastern Branch Lines Since 1925. - K. Hoole. 1978.
The Companion Guide To Northumbria. - Edward Grierson. 1976.
The Companion Guide To The Coast Of North East England. - John Seymour. 1974
Various editions of the Ordnance Survey for County Durham.
The public libraries in Gateshead and Sunderland.
The Literary and Philosophical Society of Newcastle upon Tyne.
The Lambton Estate
Various individuals from all of the afore-mentioned.