FATFIELD TO CHESTER-LE-STREET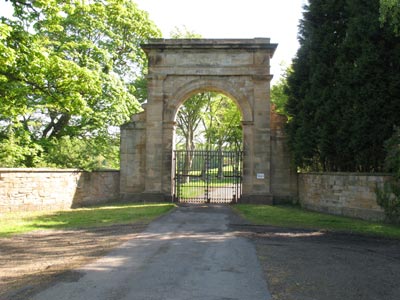 "Perhaps the most attracive of all the bridges on the River Wear, formerly carried the traffic between Chester-le- Street and Sunderland; but owing to the building of a by-pass bridge it now only leads to Lambton Castle."

The Ancient Bridges Of the North of England. E. Jervoise. 1931.
On the fairly short stretch of river from Fatfield to the town of Chester-le-Street the Wear goes south west, passing through the Lambton Estate with its two bridges, one old, one new. The river banks are heavily wooded with some grassy stretches. Lambton Castle stands close by the river on the north bank.
Now the river turns south and at Chester-le-Street are four more bridges linked by pleasant riverside walks. One of these bridges carries the A1M Durham Motorway over the Wear. Durham County Cricket club's ground is quite close to the river here and there are views across the Wear to Lumley Castle.
Opening Dates of Present Bridges
Lambton Estate New Bridge - not known

Lambton Estate Lamb Bridge - 1819

Chester New Bridge - 15th century

Lambton Road Bridge - 1926

A1M Bridge - 1968

New Lumley Bridge - 1997
A1(M) Motorway Bridge