REFERENCE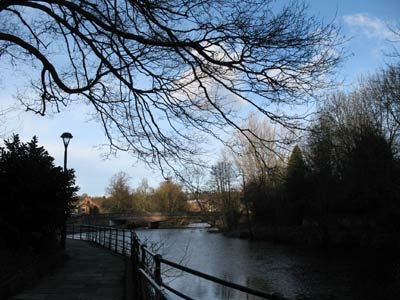 No books about the River Wansbeck have been found but there are a few books which mention places on its banks and a little about its bridges. Bob's Bridges gives good coverage of several bridges with interesting detail, and some books published by Frank Graham about railways and bridges have been found useful, as has K. Hoole's book about North Eastern branch Lines.
Finally, I am especially grateful to Mr Paul Radics at the Design Section - Bridges, of the Highways Division of Northumberland County Council who has been most helpful in providing some details and dates of bridges.
Reference
The Buildings Of England - Northumberland. - Nikolaus Pevsner and Ian Richmond. 1992
This updated volume in the highly-regarded series gives much information on some of the bridges in its coverage of buildings of interest and importance in Northumberland.
Bob's Bridges - Robert Robson. 1998
A series of personal reminisences from a foreman bridge repairer and builder employed by Northumberland County Council covering all the rivers of the county and packed with interesting facts and photographs from his long and successful career.
The Companion Guide to Northumbria - Edward Grierson.
General information about some of the places along the Wansbeck.
Reference
North Eastern Branch Lines Since 1925. - K. Hoole. 1978.
Useful for history of the Blyth and Tyne railway and its bridges.
also consulted were:
The Bridges Of Northumberland And Durham. - Frank Graham. 1975
Rural branch Lines Of Northumberland. - C.R.Warn. 1978.
Railways Of The Northumberland coalfield. - C.R.Warn. 1976.
Various editions of the Ordnance Survey for Northumberland.
Special thanks to Northumberland County Council Highways Division
Public libraries in Morpeth and Gateshead.
The County Records Office at Woodhorn
The Literary and Philosophical Society of Newcastle upon Tyne
Various individuals from the afore-mentioned.