LOW ANGERTON RAILWAY BRIDGE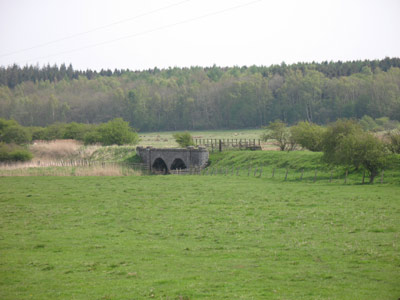 The third of the three railway bridges on the Wansbeck, this one no longer carries passengers from Morpeth to Scotsgap, Rothbury and Redesmouth. Built by the Wansbeck Railway with backing from the North British Railway into which it was incorporated in 1863, it closed to passengers on 15 September 1952 and to all traffic in 1966 and was then dismantled.
The single line was set amidst rolling countryside and ran along an embankment past the marshy banks of the Wansbeck. A handsome bridge on a railway that carried coal and ironstone quarry traffic as well as agricultural produce and was also used by the army.
Low Angerton Rail Bridge Facts
Constructed - 1862

Type - 2 arch, stone.

Position: near Low Angerton, Northumberland.

Grid Ref: NZ 083 844
Low Angerton Railway Bridge