MITFORD TO MIDDLETON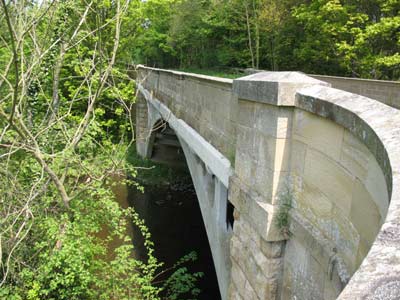 "The village (of Middleton) is no more than a picturesque row formed by the Congregational Church and Manse, both of 1877, a couple of earlier cottages and the Ox Inn, a standard but good-quality three-bay early c19 house."

The Buildings Of England, Northumberland. N Pevsner. 1992.
This stretch is very rural and has many twists and turns as it meanders west through farmland with few villages. To the south once existed the Wansbeck Railway, sometimes called the Wannie Line. Branching off from the East Coast Main Line just south of Morpeth it eventually crossed the Wansbeck at Low Angerton to head over the hills to Knowesgate, West Woodburn and Redesmouth. Middleton is a very small village, and once a medieval village existed nearby on the banks of the river.
Opening Dates of Present Bridges
Rivergreen Footbridge - 1960s.

Meldon Bridge - 1911.

Mill House Bridge - not known.

Meldon Park Footbridge - not known.

Broom House Footbridge - not known.

Low Angerton Bridge - 1908.

Low Angerton Railway Bridge - 1862.

Highlaws Footbridge- not known.

Middleton Mill Footbridge - not known.

Middelton Bridge -1929.
Meldon Station